8H MAGIC NIGHT SERUM WITH A COMPLIMENTARY THERMIQUE 50ML
Deeply nourishing, overnight leave-in serum for all hair types

8H MAGIC NIGHT SERUM WITH A COMPLIMENTARY THERMIQUE 50ML
Deeply nourishing, overnight leave-in serum for all hair types
The Nutritive 8H Magic Night Serum is an overnight leave-in serum that gives hair an intense boost of nourishment. Infused with Iris Root extract and a blend of 5 vitamins (including vitamin E), this serum deeply penetrates the hair fibre to restore day time loss of nutrients over 8 hours while leaving no residue on the pillow. The next morning hair looks nourished, is visibly softer, easier to style, and has a lightweight satin finish.
Country Of Origin:- Spain.
Manufacturer Name and Address:- L'Oréal S.A, Productos Capilares, Calle López Bravo, 78, Polígono Industrial Villalonquéjar, 09001 Burgos, Spain.

Step 1: Apply 2-4 pumps on damp or dry hair before bedtime. Start from mid-lengths and work to ends.
Step 2: Leave the serum overnight.
Step 3: No need to rinse in the morning.

In case of contact with eyes, rinse them immediately and thoroughly.
Wondering why smell this good?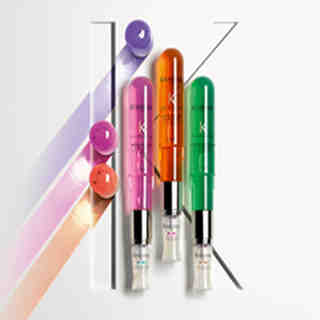 Discover the olfactory notes
Every fragrance is a unique blend of olfactory notes composed of different aromatic ingredients.
For each notes, those ingredients are listed here for full transparency.
Find also what Ingredients exist in nature (natural molecules are either extracted from nature or recreated in labs to preserve flora.)
Fragrance Ingredients